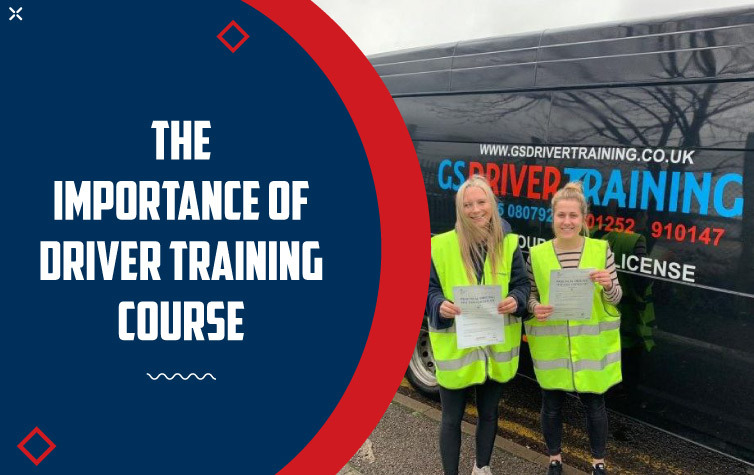 Well, it's hard to know where to begin, especially when liability falls on your shoulders. Creating safe and responsible driving is an essential task. Thus, any activity that promotes driver safety is completely worth pursuing. Also, it is secure for both staffs as company longevity. So if you are looking to enhance your driving skills.
Then you must implement for Best HGV Driver Training in Hampshire. It provides excellent methods for reducing fleet risks. The driver training course helps in enhancing your abilities and provides better driving strategies.
The well-trained driver makes the road safe for everyone. Apart from it, they make good value for both businesses and organizations. While having up-to-date knowledge on road safety one can prevent the dangers of the road. It also saves businesses from losses and liabilities.
Here Are Been Defined Some of the Importance of Driver Training Course:
1: Makes Accidents Less likely
Driving Training helps in reducing all the overall risks in numerous ways. Moreover, the drivers have been taught the best driving practices while on the road. It usually helps in eliminating all the driving habits. Opting HGV Training Courses in Hampshire helps in improving your driving skills and introduces the proper driving practices.
Sometimes the irresponsible driver can encounter the bad things while driving aggressively. They not only put their life on risk but others too. But with the help of the driver training course, all the bad behaviors get eliminated such as drunken driving, lack of sleep, etc.
2: Helps in Improving Fleet integrity:
Though, if your business is founded on fleet management it helps to have trained drivers who operate the vehicle safely. It keeps the vehicle in prime condition while you hit the road. With HGV Training Surrey drivers have been taught all the methods of right driving skills. Having the right guidance of driver training one can prevent accidents from happening. Also, it maintains their vehicles properly.
3: Compliant with Road Safety Protocols
Sometimes the businesses are required to take necessary actions for protecting their employees & reduce the risk of accidents. The HGV Driver Training London helps the drivers to be more prudent and cautious while on the road. It reduces the great risk liability. It also encourages the chauffeurs to abide by traffic laws at any cost. Driver training is the most important thing for learning the skills of right driving. Moreover, it helps businesses to be fully compliant with the law.
Final Thought: If you are a beginner and want to learn the driving skills. Then GS Drivers Training offers C1 C LGV HGV training in Hampshire. Apart from this we also offer  CPC Module 4 and Module 2 for initial driver training courses in UK. We provide the best driving training methods and make your drive safe and sound. To know more information, you can go through this blog!!! 
Also Check: How to get a HGV Licence for free 
You might be Interested In: