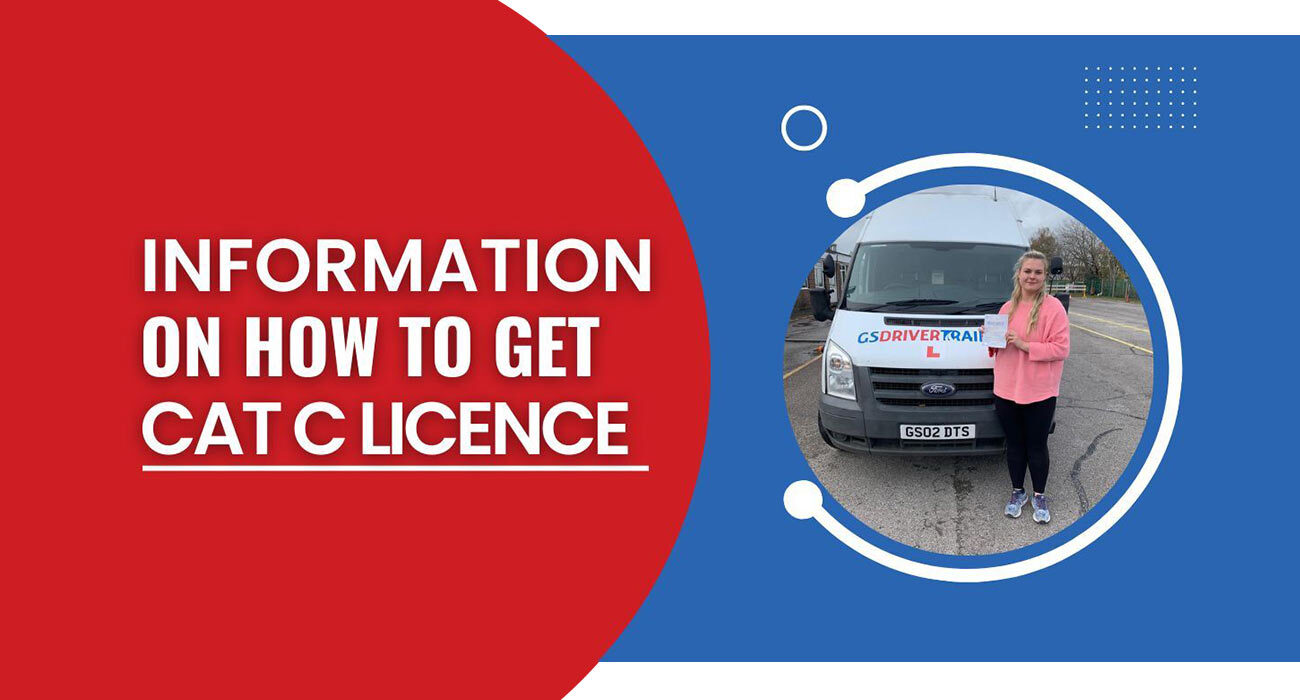 HGV driving is one of the highest-paid jobs in UK. But due to its hectic process, people usually shift their interest. It also led to a recession period for the UK. Now whether you want a CAT C licence or a C+E licence, you can get it directly. You don't have to give a test for all the HGV licences.
Here in this blog, we will discuss the details of the CAT C licence.
Getting your HGV Category C licence is the first step to starting a career as a professional HGV driver. It is the prerequisite for driving commercially and the easiest way to land a job. People also call it a Class 2 licence.
CAT C Licence
The most prevalent kind of HGV vehicle is this one. Compared to heavy vehicle drivers, drivers with this licence category typically do more local deliveries. Drivers with class 2 HGV licences can operate vehicles weighing more than 3.5 tons but not more than 32 tonnes. A Heavy goods vehicle with a cab and trailer permanently attached is covered by Category C (or Class 2 as they are also known) licences. In other terms, a rigid vehicle or what we would refer to as a "standard lorry."
C+E Licence
The broadest HGV licence you can possess is a category C+E licence. Drivers with this licence are qualified to operate drawbar or articulated vehicles (artic). The E in the category C and E licence refers to entitlement and designates a weight range up to or exceeding 750 kg for the bearer. This permit, also known as a Class 1 licence, enables the driver to operate any required big goods truck, including a double trailer.
Cat C licence Validity
Holders of a lorry, bus, or minibus licence 
If you have completed driving tests for categories C1, C, D1, D, C1E, CE, D1E, or DE, this applies to you. You must renew your licence every five years after you have got it.
Difference Between a C1 Licence and a C Licence
Licence types "C1" and "C". 
A category "C1" LGV driving licence is required if the vehicle's MAM is between 3.5 and 7.5 tonnes; however, if it is more than 7.5 tonnes, a category "C" LGV driving licence is required.
With a Cat C licence, Can I Operate a Bus?
However, there are a few more requirements if you want to operate any bus (with or without a trailer), including A CAT D licence is required, and you need a CAT D+E licence if you want to hitch a trailer to that bus.
Get a C1 Licence Without a Medical
Yes, drivers who passed their car test before the end of 1996 often have the C1+E category as acquired rights and are required to have a medical examination every three years, with the first occurring at the age of 70. Drivers who passed their C1 practical test after January 1, 1997, immediately acquired a provisional licence in the C1+E category.
Steps To Get Licence After HGV Class 2 Training
The first stage, assuming you already possess a Category B driving licence, is to go to and pass an LGV medical examination (unless you have already completed a medical for a PCV licence). Be accessible to schedule this medical with your neighbourhood doctor, who will also check the cost. You must bring a D4 Medical Form (which you may get from us) to your medical office, and the doctor will fill it out correctly.
Next, submit an application to the DVLA for your Category C provisional licence after passing your LGV Medical Examination. Fill out a D2 Application Form available at your neighbourhood post office or online from the DVLA to submit this application. But we can also give it to you in this form.
It is worthwhile to apply for Category D1 (PCV – Minibus) and Category D (PCV – Bus/Coach) with Category C provisional licence because there is currently NO FEE for doing so. If you decide to move forward with one of these tests in the future, you will also avoid having to reapply for the provisional entitlement and paying any potential future fees.
Pass your LGV theory test and Hazard Perception before you can enrol in our HGV class 2 training course. You can schedule these tests online at the DVSA website or by phoning their booking line.
Register for and pass the LGV Multiple Choice (Module 1A) and LGV Hazard Perception (Module 1B) theoretical tests when scheduling your test. We suggest booking your LGV CPC Case Study (Module 2) with this theory test is not essential to proceed with your practical training or LGV test. You won't need to retake the LGV theory test if you already passed it to obtain a C1 licence and are "upgrading" to Category C.
You will use the vehicle in which you receive your training for the HGV Class 2 Category C driving exam. The reversing exercise follows the examiner asking you some questions about vehicle safety. You spent the next 50 to 1 hour driving on a public road while repeating the test routes you had previously practised throughout your HGV Class 2 training. The LGV examiner will evaluate your interpersonal skills as you drive and interact with other road users.
After passing your LGV Category C practical test, you will get Category C and Category C1 on your driver's licence. You can operate any rigid vehicle weighing up to 32 tonnes.
Also Read:  What is Fast Track HGV Training & Its Cost?
What Can I Drive on a Class 2 Licence
You might be Interested In: